Buhari wins 10 in 17 states
According to authenticated results from the Independent National Electoral Commission, INEC, Buhari led Atiku with about 1000,000 votes at press time in what could pan out as Nigeria's keenest presidential race.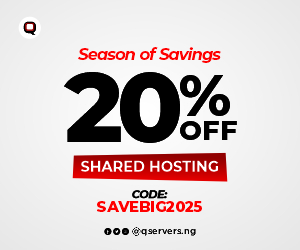 So far, the 1993 presidential election remains the toughest followed by the 2015 exercise. While late Chief M.K.O Abiola beat Bashir Tofa with about two million votes in 1993, President Buhari edged out former President Goodluck Jonathan with about 2.5 million votes in 2015. Of the states declared so far, Atiku won in Oyo, Ondo, FCT, Abia, Plateau, Adamawa and Enugu. That of Oyo, the only state Atiku won in the South-West was very spectacular because he narrowly beat Buhari by 1,363 votes. Atiku was also leading in Akwa Ibom, Delta, Anambra, and Benue. On the other hand, Buhari emerged the victor in 11 states, namely, Ekiti, Osun, Ogun, Lagos, Kwara, Nasarawa, Kogi, Yobe, Sokoto and Gombe. He was also leading in Borno, Katsina, Kebbi,  and Kaduna at press time. Atiku leads in Anambra At press time, the PDP presidential candidate won all the 17 local councils announced in Anambra. PDP Vice Presidential Candidate,
Mr. Peter Obi, is from Anambra State. The 17 councils announced at press time were Njikoka APC (967), PDP (28,364); Oyi APC- 1272 PDP-20,927; Anambra East APC-6755, PDP-13422; Orumba South APC-761, PDP-18867; Awka South APC-1435, PDP-40099; and Awka North APC- 1134, PDP-15725. The rest are Onitsha South APC-905, PDP-29795; Ihiala APC- 1382, PDP- 34307; Nnewi North APC-1324, PDP-34260; Ogbaru APC -1044, PDP- 22084; Aguata APC- 1955, PDP- 32328; Idemili South.
APC- 2220, PDP- 17039; Onitsha North APC- 1220, PDP- 33597; Ayamelum APC- 1458 PDP- 18642; Anaocha APC- 11055, PDP- 30655; Dunukofia APC- 1452, PDP-17230; and Anambra West APC- 2428, PDP- 15384.