2019 Polls: Atiku To Launch Policy Document On Monday
The Peoples Democratic Party (PDP), presidential candidate also former Vice President Atiku Abubakar, says he will launch his policy document on Monday. He disclosed this on Saturday in a statement from his campaign organisation.
The launching, according to the statement, will kick-start Atiku's campaign for president in the 2019 election through an address to Nigerians on his Facebook handle.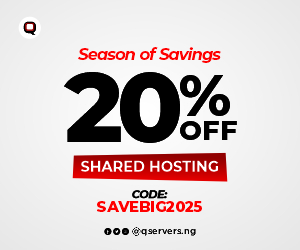 It said,
"In his address, the PDP presidential candidate will present his vision for Nigeria and his action plan to achieve it as encapsulated in his policy document. The document will promptly be uploaded on his website for all Nigerians to access at no cost."

The statement explained that Atiku's decision to kick-start his presidential campaign with the launch of his policy document was to reiterate his commitment to running an issue-based campaign.

It added that the intention was to take their policy directly to Nigerians and to register Atiku's belief that it would take the collective efforts of every Nigerian to rebuild the country.

"That is why we want Nigerians to access the policy directly and ultimately take ownership of it," it said, adding, "Our campaign offers a simple message: United, the people of Nigeria can begin anew, creating a prosperous and secure future and a better life for every Nigerian."

The statement read further, "Our policy document focuses on creating jobs, ensuring security, growing business, developing power and water infrastructure, agriculture and education and how we will empower women.

"Our policies outline the goals and methods for developing and revitalising Nigeria as the foundation of our campaign. This policy document is being launched to encourage a dialogue with the people of Nigeria, inviting everyone to join us in helping to get Nigeria working again.

"The PDP presidential candidate looks forward to conducting vital discussions as he travels across the length and breadth of Nigeria, meeting and talking with stakeholders – farmers, small business people, workers, students, mothers, and children."