2019 Election: Donald Duke promises free tuition at all levels of education if elected president
The Presidential candidate of the Social Democratic Party (SDP), Mr Donald Duke, has promised free tuition in primary, secondary and tertiary educational in the country, if elected president in 2019. Duke, represented by Mr Precious Elekima, the Governorship candidate of the party in Rivers, made the promise on Monday in Port Harcourt, at the flag-off of the party's campaign for 2019 polls in Rivers.
Read his statement below..
"Our administration will bridge the gap between the rich and the poor by offering free tuition in all levels of education from primary to tertiary.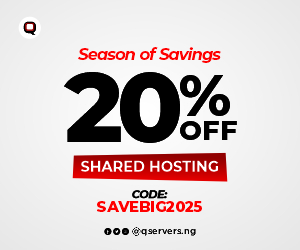 "We will revisit the handover of schools to missionaries with a view to working out an agreeable partnership, taking into consideration the interest of the public, the missions and the communities.
"Undergraduate and postgraduate scholarships home and abroad will be offered. Board of governors will be inaugurated for all public primary and secondary schools in Rivers state. Nigeria must invest in human capital development AMCON MD
"We will extend the civil servants retirement age to 45 years of service or 70 years of age mandatory; retirement after 35 years of service or 60 years of age will be optional.
"This is because if lecturers and judges can work up till 70 years, I am sure civil servants can also work till that age. "Our pensioners will be on first priority and must be paid first before anyone in the state," he said. He called on Rivers people and Nigerians to vote for the party because its leader feared God and loved mankind, adding that the SDP would win the Rivers and presidential polls in 2019. (NAN)