Trending Video: Police IG, Idris fumbles, struggles to read his speech
A video footage showing the Inspector-General of Police, Ibrahim Idris struggling to read a speech, is making waves on the internet.
In the video, Idris was struggling to pronounce words from the already prepared speech before him. The incident took place in Kano on Monday, May 14, 2018, where he went to commission the Force Technical Intelligence Unit, according to the Voice of Liberty.
As seen in the video he read….
"I mean, transmission, I mean effort, that the transmission cooperation to transmission, I mean transmission to have effect, ehm, apprehend, I mean, apprehensive towards the recommendation, recommended formation effective and effect, I mean, apprehensive at the transmission of…and transmission and transmission for the effective in the police command," Idris said
After several attempts to get his speech right, the IGP, struggling with his paper, apologised to his audience.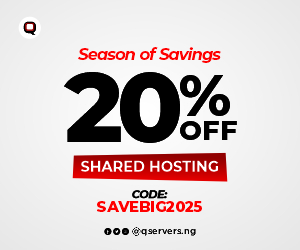 "Sorry, I'm sorry please," he added. Watch video below….
The IG of Police was in Kano on Monday to commission the Force Technical Intelligence Unit. In this exclusive video by Voice of Liberty, an embarassing footage catches him struggling to read his speech, making multiple errors and unable to pronounce words. Why? 😲 pic.twitter.com/tfjsOuDwmM

— Voice of Liberty (@VoiceOfLibertyN) May 16, 2018
"@YemieFASH: SHAMEFUL: Kindly watch the Almighty Inspector General of Police, Ibrahim Idris as he disagraces himself and his entire community…. Is this the man said to have a degree in law?
@Gidi_Traffic pic.twitter.com/S5r7fqC9ps

— GIDITRAFFIC (@Gidi_Traffic) May 16, 2018
I NO FIT SHOUT OOO

How did #Nigeria get to this sorry state?

So Buhari did not see any other Police Officer in Nigeria worthy of the position of the IGP but this Idris of a man that ought not to have gone beyond the rank of Constable?

Nigeria #Ntoor pic.twitter.com/nzo5OxIiGN

— The Jonathanian (@The_Jonathanian) May 16, 2018