Azikel Refinery to process 12,000bpd by 2019
THE capacity of Nigeria to refine petroleum products for domestic consumption is set to rise by 12,000 barrels per day, bpd as Azikel Petroleum, an indigenous company has promised to complete its refinery in 2019.
The Federal Government and other stakeholders had earlier looked up to the $12 billion Dangote refinery alone to reduce the nation's high dependence on imported petroleum products
But the President of Azikel Group, Dr Eruani Azibapu, disclosed at the foundation laying ceremony of the refinery project in Bayelsa state over the weekend that plans were underway for the completion and coming on stream of the project.  He stated that: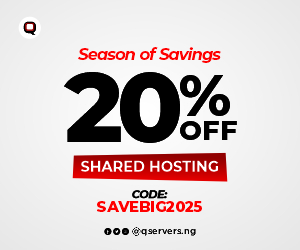 ''Azikel Petroleum was awarded the licence for a private refinery by President Mohammadu Buhari Administration. We are extremely grateful and thankful to President Mohammadu Buhari for considering us qualified and granting us the licence to participate in the inaugural private refineries investment in Nigeria.

''Our name plate licence is 12,000 barrel per stream day (BPSD) hydro-skimming refinery. The gesture was in line with the federal government policy to liberalize the petroleum sector by allowing the establishment of private refineries to participate in the downstream sector.

''This Federal Government initiative when fully crystalised by all licenses will largely support the nation's refining capacity to end fuel scarcity, short supply, price hike and importation into the country and hopefully position Nigeria as a net exporter of refined product in the near future.''
He stated that: ''The development of the refinery is into aspects viz; Outside Battery Limit (OSBL).
This is clearing of the virgin swamp forest, de-stumping, sand filling to reclaim and regenerate the land, the concrete perimeter fencing, internal roads, security building, on-going administrative, terminal operational building, loading gantry, piling and construction/ installation of storage tank/pilling and other ancillary support facilities.
Share your story with us: Phone No: +2348098373261, Whatsapp: +2347067154183, Email: ads@bernixeblog.com, info@bernixeblog.com
We have also completed offsite 150 unit apartments of residential accommodation for staffs. We have achieved a near 45% completion of the OSBL. ''Inside Battery Limit (ISBL): This is the Engineering Procurement and Fabrication of the Process modules or the core refinery engine.
This portion of the project is being handled offshore in the United States by our contracting and technical partners. This stage had also attained advanced stage of near 65% completion.