Nigerian Banking System Vs MMM
Things are no longer at ease in Nigeria Banking sector as most banks cannot pay their customers. This is heartbreaking for Nigerians as they cannot withdraw desired amount during this festive period.
Bernixe Blog has observed that banks has resulted to regulating cash withdrawals, paying customers half of what they intend to withdraw. Let me explain further this regulation is both inside the bank and ATM withdrawals, by loading the ATM with less cash and restructuring the cash withdrawal limit to a particular amount.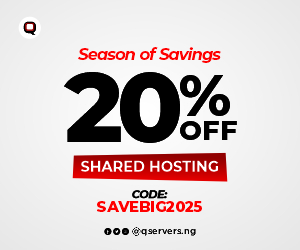 Few weeks ago one of the most popular online scheme in Nigeria aka MMM froze the mavro accounts of all their participants till January 14th, According to a statement released by the management of MMM who said "The freeze was to help regulate the system, and control it from crashing" as predicted by critics. It is therefore safe to say Nigeria Banks are freezing too… Because they are regulating cash withdrawal too…
Speaking from personal experience. I went to the bank to make withdraw and was told to use the ATM. That same day I went to five different ATMs and no one was paying…. showing "Unable to dispense cash".
Speaking with Bernixe Blog a Business woman who pleaded anonymous said:
"My experience was terrible, I went to the bank to make withdrawal to my greatest surprise after waiting on the queue for an hour i was only given half of what i intended to withdraw. I just hope the freeze stops because i have alot to do next year."
Some banks have suspended online activities… All those that criticized MMM has suddenly become mute. The bank didn't notify any of there customers before taking this very sensitive decision…
This present situation of cash flowing banks has brought Nigerians to a halt…
Share your comments and experiences on the comment box below……