Is MMM a Fraud or an Investment in Nigeria? According to CBN, it's a Fraud, what is it According to You?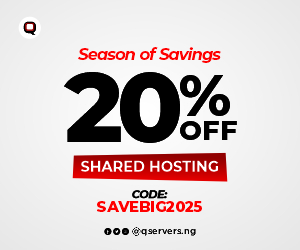 Is MMM a Fraud or an Investment
in Nigeria? According to CBN, it's a Fraud, what is it According to You?
It will be interesting I quickly analyze the
background of MMM across other nations before a touch of Nigeria as a primary
concern. In my findings, I discovered MMM was founded by Sergei Mavrodi,
Vyacheslav Mavrodi, and Olga Melnikova in 1989. After a rapid
growth, but it all came crashing in 1994 when the police shut down MMM for tax
evasion. At this point, the company owed its investors $50m-$1.5bn. From the
aftermath 50 of the MMM investors committed suicide.
15 years later, MMM established an office in South
Africa. Using the same business model the company claimed investors would get a
30% per month dividend via a "
social financial network.
" It
became social means of investment in Nigeria this year, January 2016. As other
countries like the Chinese government banned MMM because it is a Ponzi scheme
at the time it started making waves in Nigeria.
READ ALSO: Is Corruption a Trade Mark with Nigeria's Government Agencies

The same Scheme in Zimbabwe has already crashed
despite Zimbabwe's National Reserve bank telling its citizens not to sign up to
the Ponzi scheme. A few months ago MMM in Zimbabwe had stopped withdrawals; in
South Africa, MMM crashed in May 2016. The company claimed that it was a media
panic and said it was 'starting over'.
Based on this empirical fact, the Central Bank of
Nigeria (CBN) has cautioned Nigerians against getting involved in MMM; a scheme
that is said to be currently making waves among Nigerians especially the youths
who go about displaying their alerts of payment.
At one time for those of us who are current with
the news; the Minister of Solid Minerals and Steel Development, Dr. Kayode
Fayemi, was said to be associated with the scheme, Which he vehemently disassociated
himself from; saying he has nothing to do with it or any other online financial
aid community, projects or contracts.
For knowledge sake, what's a Ponzi scheme and why
should Nigerians stay away from MMM? A Ponzi scheme, according to Wikipedia, is
"a form of fraud in which belief in the success of a nonexistent
enterprise is fostered by the payment of quick returns to the first investors
from money invested by later investors."
The scheme claims to allow a 30 per cent monthly
return on investment for every investor and a lot of Nigerians have been lured
into it. I hope you are not one of them?
Have you ever asked yourself what kind of
investment is MMM? How do they make their profits within a short time frame?
Why is it a social network based investment? Who are the staffs of this scheme?
Where are their offices? Are they tax payers? Is MMM a dully registered
investment company? These and many other questions are matters arising from the
Desk of NaijaOption.com
Your opinion is welcome…
…Matters Arising With: Kingsmond Ehimare