Is it True IDPs Female Campers are Sexually Abused by Nigeria's Security Agencies as Alleged by HRW?
If you recall the contents of my publication
yesterday, "Why Do Nigerians suffer in Midst of
Plenty Nature Gifts" you will acknowledge the level of suffering these fellow
Nigerians are going through in the IDP Camps. Not to talk of adding sexual
assaults to it by security personnel who are supposed to be protecting these
persons.
This came to the seen as result of investigation
that was said to carry out and released by Human Rights Watch (HRW). The report
which alleges sexual abuse and exploitation of woman and girls in Camps for
those displaced persons by the HB insurgency.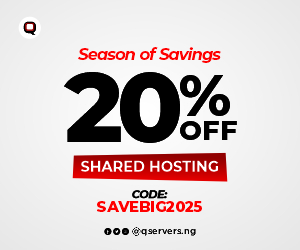 Why these officers of the law are taking laws
into their hands? Why are they inhuman to fellow being, people whom they are
supposed to be securing? What a moral decadence!
Though the presidency is said to be worried about
this report anyway; they said the welfare of this most vulnerable Nigerian
citizens has been a priority of his government. According to the president "I
have instructed the Inspector General of Police and the state governors of the
affected states to immediately commence investigations into the issue. Their
findings will determine the next course of action of his government and define
an appropriate action".
Does this mean we should always wait for an
action as ugly as this to take place before we think of a measurement to it?
Don't we think most of these kinds are actually preventable? What can a person
do when the head is off the shoulder? Can CCTV cameras be put strategically in
these camps? How many behavioural modifier personnel do we have in these camps?
Do we have to wait until external bodies like HRW to help check the inactions
and reactions of the campers?
How often do we evaluate our security officers?
Do we even have agency that evaluate and treat our security officers of their
post psychological trauma? No wonder we see some of them misbehaving on
streets. Most of them don't even know the ethics of their profession.
We Nigerians are waiting for the outcome of the
investigation and the disciplinary action that will be taken by the government.
We hope this won't be swept under the carpet like every other sensitive
issues of this nature. We want justice to take it fullness.
Do you think there are other means to have
prevented this or there are other ways to prevent future occurrence of sexual
abuse? Are these officers taken undue advantages of these women and girls due
to hunger and suffering? These and many more are the matters arising.
…Matters Arising With: Kingsmond Ehimare