Is it a Big Deal If Hillary Clinton Loses Election to Trump? Read the Cross Opinions of Liberian President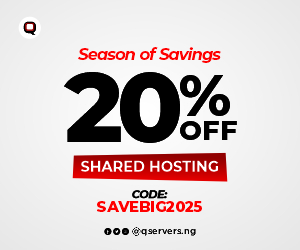 Opinions gone viral across personalities and
religions, false prophesies and genuine predictions among friends, even
betting. Why is it a big deal to Africans especially home based citizens? I'm
particularly concern with the pastors that go about predicting or prophesying
the outcome of the election during church services. Can it be a means of
cheap publicity?
I was
amazed to come across a publication on a popular news blog, raining praises on
an Abuja based pastor who predict Trump victory. Adding other prophesies from
the same pastor how he had prophesied Edo election victory to the Governor
-elect, the Kogi election and many others. My question here now; why has he not
able to prophesy the ways out of the recent Nigeria economy recession? That is
a question for you.
It also comes shocking as Professor Wole Soyinka delays
green card tearing over Donald Trump victory as he had promise. Hmmmm! It
really took so many unaware including TB Joshua.
Liberian President Ellen Johnson Sirleaf said on
Wednesday she was saddened by the fact U.S voters had not elected a woman president,
and expressed concern about what president-elect Donald Trump's policy toward
Africa would be.
Remembered she is the first African woman to be
elected as a head of state. So she may be sentimental about Hillary being
president of U.S. According to her yesterday "we are extremely saddened by this
missed opportunity on the part of the people of the United states to join
smaller democracies in ending the marginalization of women".
Is she actually concerned about Africans or women
in politics? Well we are going to find out in no distant time.
She further said "we are concerned as to whether
president – elect Trump will have an Africa agenda, will he be able to build
bridges with Africa. We can only hope that he will do so in due course".
Why do African leaders do not have agenda for
Africans? Why we they continuously depend on western world, and telling
their youths to have hope in Africa, stop crossing the Mediterranean Sea to
seek for future in Europe and America when they themselves are still
depending on these nations for their economy growth? When will Africa nations
be self-reliance? Are we still by any chance in neocolonialism?
Your opinion is highly welcome…
…Matters Arising With: Kingsmond Ehimare