Education Sector in Nigeria – How to Advance It
The relevance of Education in national development cannot be over emphasized. Thus, consequent on this, it is necessary that efforts by the government at all levels should be serious to move education forward in our society.
It has been observed that in Nigeria Government pay attention to education through building of schools, designing and regulation of teaching and learning activities. These, however are not sufficiently funded. The Federal Government allocates 8% of the annual budget to the education sector, which is low. It is imperative to encourage government to do more. We have all noticed the poor performance of students in examinations at all levels of education in Nigeria. This is not good enough for our national development. Improved education can help advance national development in all ramifications. A country can not advance more than its people.
One wonders the type of products we will be producing from the primary, secondary and tertiary institutions in the next 10years considering the level of exam malpractices in our schools. Don't get me wrong, I have come across some graduates from our tertiary institutions who cannot even speak good English nor write properly. The Government should improve our educational system. Education is the bedrock of all that we do.
The following are most probably responsible for this mess:
Inadequate numbers of teachers in the schools.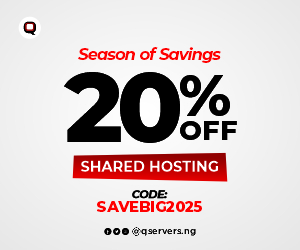 Students unwillingness to learn.
Schools going on periodic strike.
Over concentration of students on social media instead of reading there books.
Encouragements of students to do malpractice.
Public schools in Nigeria don't have laboratories and libraries, this contributes to their poor performances.
At the end of the day we have half baked graduates.
Unpaid or under paid teachers. A teacher that is has not been paid salary or under paid salary cannot give their best to teaching well, the truth must be said. A teacher is supposed to do proper research before teaching and not teaching with residual knowledge. Teachers at all levels should be sent for in-service training, conferences and workshops to improve and equip them. They should not be stagnant because the same thing they learnt in 19… should not be what they are teaching today.
Conclusively, one wishes to commend the government for the investment it has made in education so far, especially in primary and junior secondary schools through the provision of funds for development of facilities for teaching and learning. However, it is pertinent to say that with our increasing population, the need for more schools and learning facilities is very essential. This implies that Government needs to increase budgetary allocation to education sector because knowledge is the bedrock of national development. According to the bible my people perish for lack of knowledge.
Your opinion is highly welcome…
…Issues Arising With: Bernice Ebhohimen
For more triggering issues: Visit – http://www.bernixeblog.com/search/label/Issues%20Arising