Why Do Nigerians suffer in Midst of Plenty Nature Gifts
Well! I'll want to let you know there is
hunger in the land despite been blessed with all we ever needed to survived and
prosper as a nation. It was so sad to hear from a reliable source that hunger rains as many kids go Hungry at Edo IDP camp.
Over 2,000 persons displaced by Boko Haram
insurgency in the North-east are facing starvation at the Internally Displaced
Persons camp in Edo State as the camp coordinator, Pastor Solomon Folorunsho,
said food had become their most critical need.
Dose this means that the federal and state governments are unable to feed
their own displaced citizens at the detriment of having the law makers feeding
fat from the bogus allowances from the single co-owned resources? Hmmm! It
quite a pity to have leaders who are so self-centered to forget that they were
actually voted to in- power to manage the wellbeing of the citizens.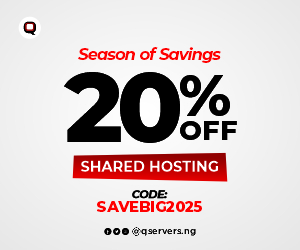 When I visited the camp, I observed that
apart from lack of food, the camp also needs a larger accommodation and
learning materials for the displaced children.
The camp is divided into two parts, one
consisting of three wooden hostels house females while the other three take
care of males.
Each of the makeshift structures according to
the camp supervisor, Pastor Evenly Omigie, accommodates over 100 persons.
"Ordinarily, the building is supposed not to
take more than 20 people but it now accommodates over 100," she said.
We have heard of so many Nigerians addressing themselves as philanthropist,
this the time for them to show how charitable they can be. Because, this
displaced citizens are seriously in need of support.
It was further observed that the three tents
earlier donated by the National Emergency Management Agency (NEMA) are
presently in ruins. The camp has a multipurpose hall where youths and
women undergo skills acquisition programmes like sewing and computer
appreciation while children attend a school set up in the camp.
The school made of seven wooden blocks of 20
classrooms is still under construction while the eight block built by the state
government is yet to be commissioned. The camp has three kitchens. Pastor
Omigie said the children's kitchens called "Indomie kitchens" were created for
them to learn how to cook, beginning with Indomie noodles, hence the
name. "We used to cook over five bags of rice and about three bags of
beans per meal.
The wife of the Edo State governor,
Lara Oshiomhole, has been very helpful. So you can see why we are out of food,"
she said. She said the camp only depended on a generator for electricity as it
was yet to be connected to the national electricity grid.
"Now, we only have a 15kv generator and it is
not enough for the camp. We need at least a 100kv and a transformer as well as
a borehole to make life easier," she said.
If you will recall in the news last few
months there were instances at the Northern IDP camp where soldiers and
other security personnel were involved in sharing things met for the campers.
Some of the IDPs who spoke to me said they were at the mercy of God for feeding
and other services.





The major questions now are how can we get
these things right? Why are some Nigerians being inhuman to their fellow
country man? It's that the government is not strategic enough or they are less
concern? Or money met for these Camps are been diverts my some unknown faces?
These and many other questions are to be answer…What is your opinion